While waiting is a title of my four–part photobook, a long term art project, an intimate research and visual notes.

The personal photographic records gathered in these four volumes represent segments of the world yet are the imaginary and narrative entirety of my artistic practice, an intuitive—analytical view of situations, relationships, people, the predictable and the unpredictable. I try to take you, the reader, along in my journey into modalities of Everyday, its established social choreographies and the visual language these relations sprout.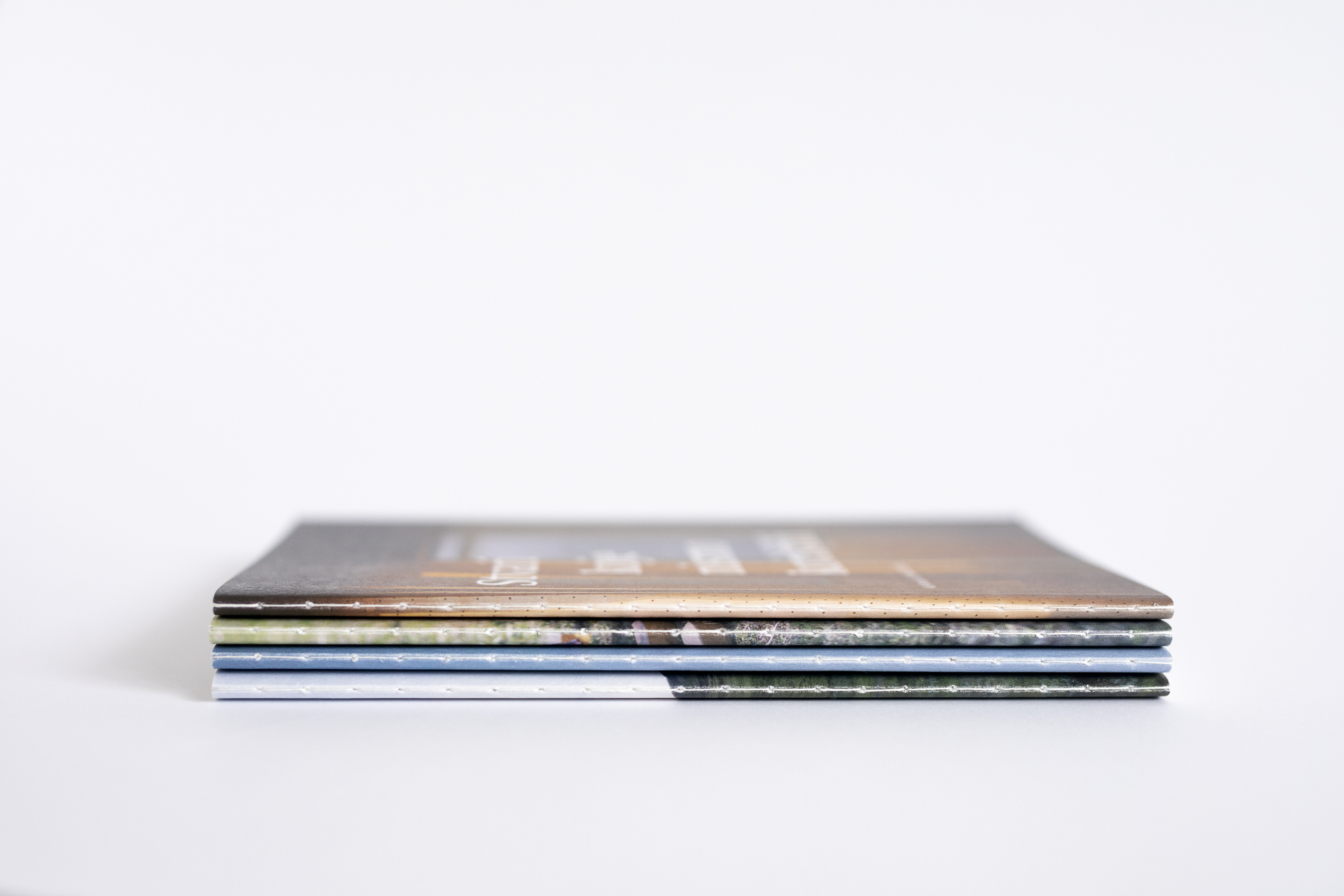 The first two volumes consist of photos taken in the period of the global lockdown due to COVID–19. It is a creative process developed during the period of limited activity and outings. The images question reality from a passive, restrained standpoint where the world is only as large as our view permits it to be.

The next two volumes consist of photos taken in the period between 2016 and the beginning of 2020. They are reflective details of the Everyday, the situations and processes intrinsic to it. These photographic notes reference seemingly generic images, signposts of past emotions, with which we try to recall the world as it was (or as it is). The poetry of those times is transformed today, when we are contrived to consider that caring can mean isolation, and freedom of movement, a risk. Each part of the photobook inevitably provides us with an opportunity to take time to explore each frozen frame in its entirety and establish our own existence within the world.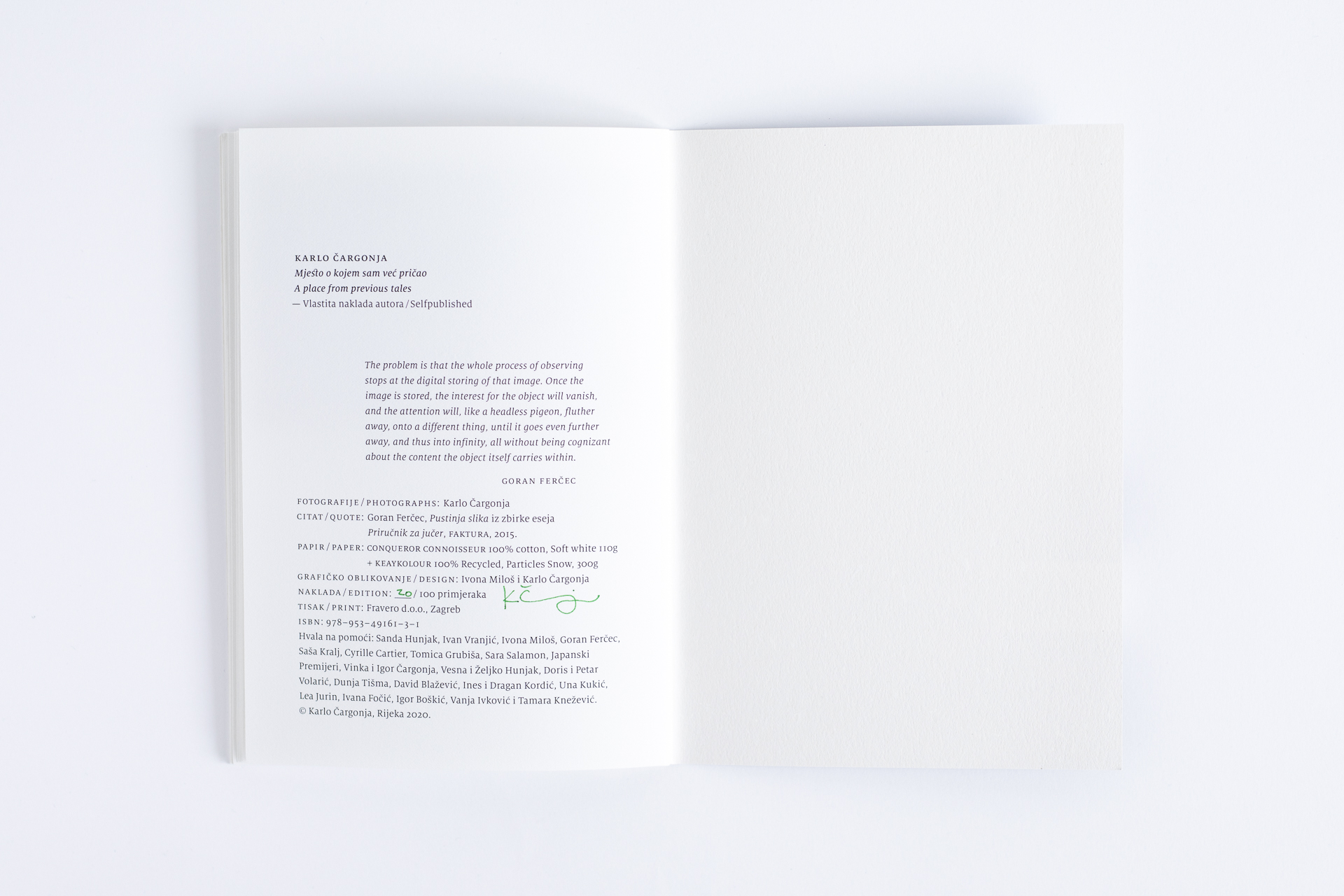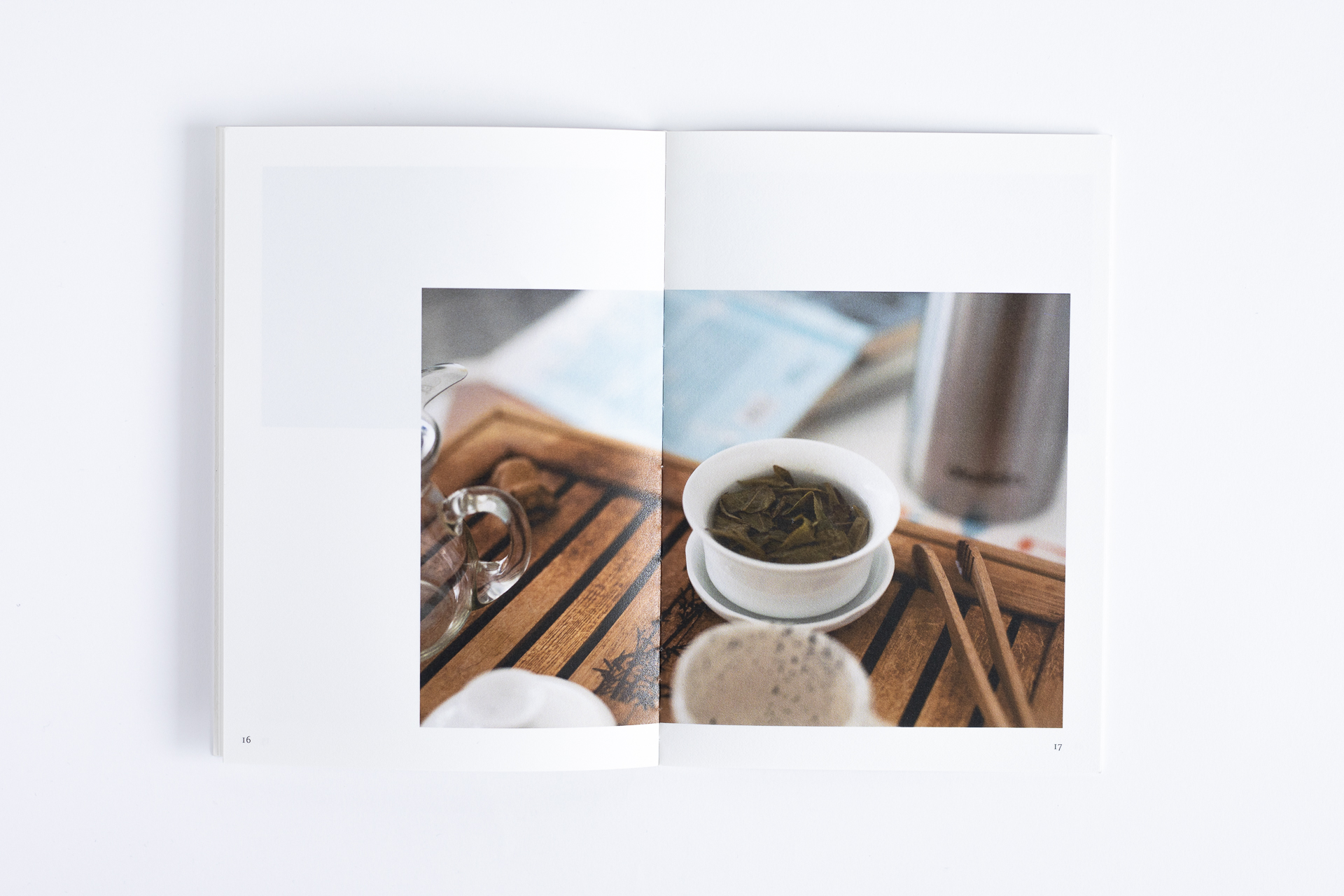 EDITION ~ 100 signed copies
SIZE ~ 21x14.8 cm
VOLUME ~ 36 pages
BINDING ~ Hand-bound with a simple white seam down the middle
LANGUAGE ~ Croatian, with English translations on the last page of each volume.

The four–part photobook is available for the price of 35€. Contact me at karlocargonja@gmail.com for your order.